REGISTER NOW FREE!
---
Wed 19 Feb - 8pm AEDT
By registering for this webinar, you will receive occasional property investment emails from Real Estate Investar. It's a free service and you can unsubscribe at any time.
Your details are safe with us. We will never share them with any unauthorised third party.
Learn how to target discount and high cash flow investment property to create a passive income with this all new webinar.
This educational webinar will show you how you can use the latest property investing technology and dedicated support to find discounted and high-yielding investment property, which can provide you with a passive income.
The 60-minute webinar will include how to
Easily find high-yielding investment property, which can put cash in your pocket each week.
Scour hundreds of thousands of property listings in seconds, and narrow your search to just those with 6%+ yields.
Get unlimited property valuation estimations to help ensure you don't pay too much for your next property.
Research data about which properties have sold or been rented in a street or suburb for accurate analysis and better negotiation.
Analyse a potential investment and determine the cash flow and equity before you've even seen the property.
Put search criteria and buying rules in place

then let the discounted deals come to your inbox. Give yourself the edge by using saved searches and email reminders so you know when a new discounted property hits the market.
Free bonuses
Everyone who attends the webinar will also receive
Two suburb reports worth $198 which show the top 200 suburbs with the highest yields and fastest rental growth.
Presenter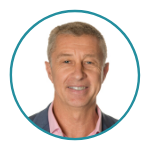 As a user of the Real Estate Investar software and tools since 2009, Geoff Tomkins has used them to find, analyse and purchase several investment properties.

Geoff has over 30 years experience in property investment, including renovation, buy and hold and subdividing strategies
in both the Australia and New Zealand markets.