Get expert tips and commentary from Domain Group's Data Scientist, Dr Nicola Powell
Whether you are a new investor looking to get started, or an experienced investor honing your skills, this free, content rich webinar is one not to miss.
You will receive expert commentary and tips on a range of relevant topics in the current Australian property market, including the housing bubble and the continuing rise of new building approvals.
In this 60 minute webinar you will learn:
Expert tips for buying off-the-plan
The three types of property investors and the traits and characteristics of each
The tax deductions available to off-the-plan investors
How to get your foot in the market with small investments and a lower capital outlay
The pros and cons of buying established property vs. new property
Whether it is better to buy in a trendy suburb or a suburb tipped for growth
Whether it is possible to predict price future capital growth in suburbs
The pros and cons of buying houses vs. buying apartments
Whether investors should consider regional centres for their next purchase
This free webinar also includes a live Q&A session, where you will have the opportunity to have your questions answered with one of Domain Group's top Data Scientists, Dr Nicola Powell.
About Dr Powell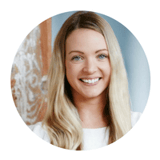 Dr Nicola Powell is a Data Scientist for Domain Group.
Her key objective is to create factual data driven conversations across all media channels.
Nicola provides regular property commentary for local and national media outlets including digital, print, television and radio.
Her passion is translating data to digestible consumer friendly columns.
Within her career she has published numerous academic and interest papers.
She is quickly establishing a name as a notable property commentator in Australia.
Free Bonuses
Register for this webinar and receive a Top 50 Fastest Growth Suburbs Report.
Everyone who attends the webinar will also receive a Top 200 Highest Yielding Suburbs Report.
Thursday 22 June - 8pm AEST
Register Now!
---
By registering for this webinar, you will receive occasional property investment emails from Real Estate Investar. It's a free service and you can unsubscribe at any time.
Your details are safe with us. We will never share them with any unauthorised third party.