Are you looking for an easier way to create long term wealth through property investment?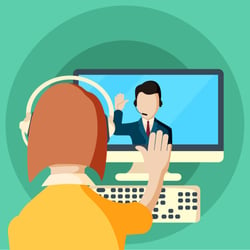 Join us for this free, live webinar and learn how to create sustainable, long term wealth through low risk property investments.
During this property investing masterclass, we will demonstrate the latest market insights & smart strategies to propel your wealth forward through property.
Whether you are just starting out in property investment, or looking to grow your portfolio, this webinar is designed to help you maximise your profits and get the best results!
The 60-minute webinar will include
Our housing market barometer, and how to use the latest statistics to choose your investing location.
Property investing strategy advice and how to set your buying rules.
Tips on how to structure your finances successfully and the value of offset accounts
How to read the property cycle, mitigate your risk and buy / sell at the right time.
The different types of property investments available to you, and the risk vs return of each.
Old properties vs new, and how the numbers stack up.
Our top cash flow tips for new and existing investors
How to use negative gearing to your advantage.
Plus much more including a live Q&A.
Free Bonuses
Register for this webinar and receive a Top 50 Fastest Growth Suburbs Report.
Everyone who attends the webinar will also receive a Top 200 Highest Yielding Suburbs Report.
Register Now!
---
Thursday 12th October - 8pm AEDT
By registering for this webinar, you will receive occasional property investment emails from Real Estate Investar. It's a free service and you can unsubscribe at any time.
Your details are safe with us. We will never share them with any unauthorised third party.